Let's boil crabs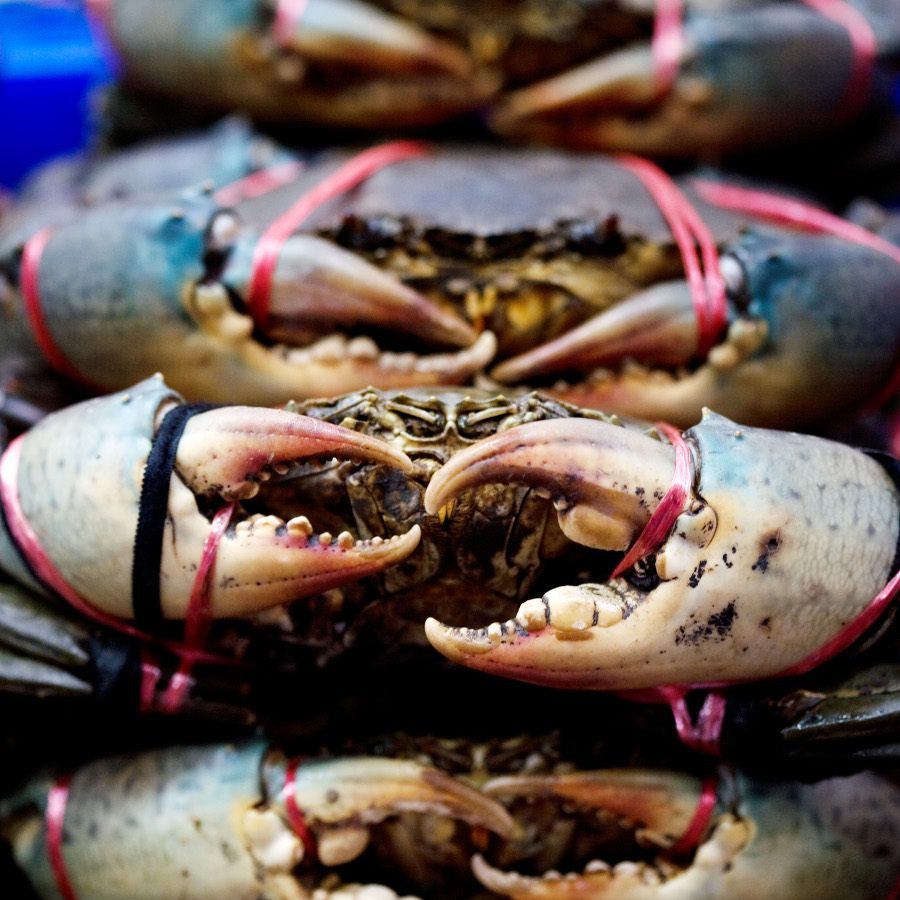 BEFORE BOILING:
Before cooking frozen crabs were thawed and wash. Live crabs wash under running water and Snoozing in the freezer (15 minutes).

HOW TO BOIL:
Crab put into boiling water upside down. Again we bring to a boil and cook respectively frozen crabs 2-3 minutes, fresh crab 10-15 minutes. Time start to count from the time of re-boil water. At the beginning of the water with salt, add pepper, thyme, parsley and bay leaves. Cut a lemon in half, squeeze the juice with water, then wrung put into boiling liquid. You can also pour the wine. We boil uncovered. Pliers cooked crab should be red.

ONCE BOILED:
Remove the crab from the boiling water with tongs, torso cut out the half.

SERVING TIPS:
Crabs served with melted butter with garlic and possibly vegetables. Crab meat can also be added to soups and salads.

Bon appétit!