Let's boil spiny lobster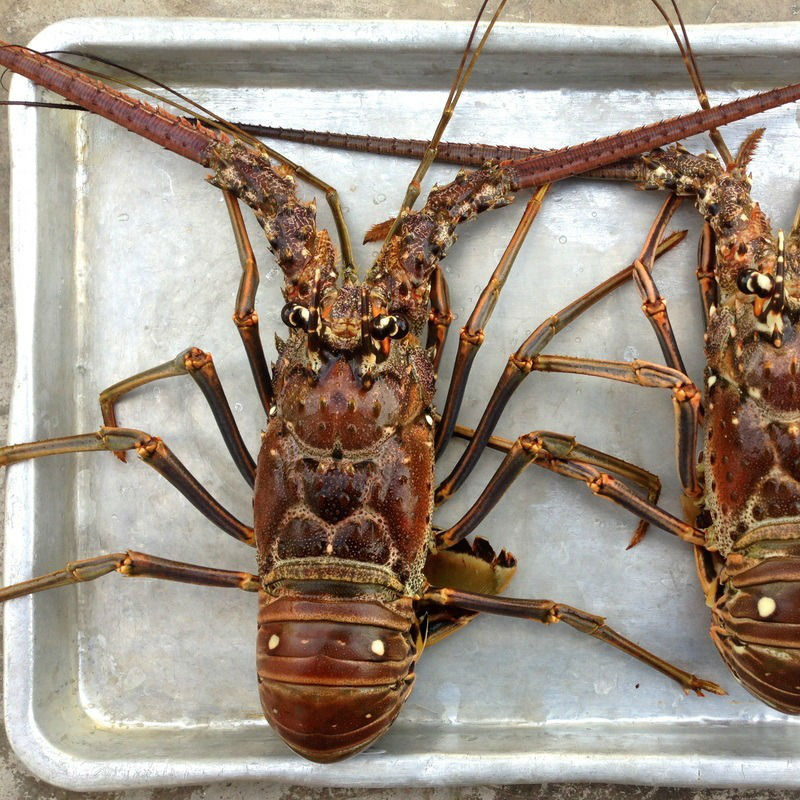 BEFORE BOILING:
Before cooking frozen spiny lobster thawed and bathes. Living spiny lobster wash under running water and Snoozing in the freezer (15 minutes).

HOW TO BOIL:
Spiny lobster into the boiling water put his head down. Again we bring to a boil and cook respectively frozen spiny lobster 2-3 minutes, fresh spiny lobster 10-12 minutes. Time start to count from the time of re-boil water. At the beginning of the water with salt, add pepper, thyme, parsley and bay leaves. Cut a lemon in half, squeeze the juice with water, then wrung put into boiling liquid. You can also pour the wine. We boil uncovered. Boiled crawfish is pink-salmon color.

ONCE BOILED:
Remove the spiny lobster from the boiling water, dry it and cut open along the trunk.

SERVING TIPS:
Spiny lobster served with melted butter with garlic and possibly vegetables.

Bon appétit!